Identity Theft is Growing and No Industry is Safe
According to the FBI, "Consider adding more complex forms of multi-factor authentication … such as biometrics or behavior authentication methods."
300%
increase in cybercrime since COVID-19.
>9m
american identities stolen every year.
86%
of consumers experience fraud.
$945 B
lost cybercrime annually.
Identity Assurance Should

be Simple
Your employees, customers, and the businesses you work with are your brand and they represent you and drive your business every day.
Automating onboarding using AI to verify identities saves time and money, while protecting your business from illegal activities.
The user experience is everything, so we offer solutions to verify individuals and their data with an easy, automated proofing solution:
Users can verify documents from anywhere using devices they already own.
Ensure the authenticity of over 4,100 identity credentials from over 200 countries and financial documents with confidence.
With flexible APIs, and OIDC and SAML compliance, T5-Verify is easy to integrate into existing workflows, applications, and other onboarding processes.
Our simple-to-use administrative portal allows your admins to manually review enrollments, view stats, and generate reports.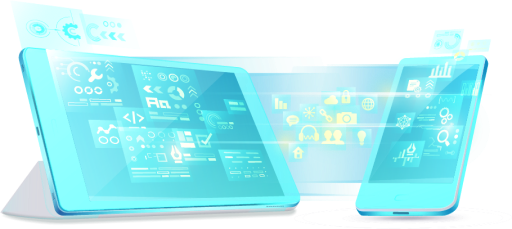 Know Your Customer
Deploy easy omnichannel biometric identity verification in the Cloud. Validate government-issued IDs, capture biometrics, and verify personal information with credit agencies.

Business Value
Ensure KYC and AML compliance, automate the customer onboarding process, reduce the risk of fraudulent accounts, and eliminate manual document inspection.
Automated Identity

Proofing
Validate Documents
Check against more than 14,000 document types from over 248 countries and territories with T5-Verify to verify the type of identity document is valid.
Verify Barcodes
Use T5-Verify to verify:
The barcode image is readable and properly formatted.
The full name on the front matches the barcode.
The control numbers on the front match the barcode and are valid.
Birthdate on front matches barcode and is valid.
Issue date on front matches barcode and is valid.
Expiration date on front matches barcode and isn't expired.
Gender on front matches barcode.
Security Features
Use T5-Verify to review the submitted identity document to verify:
Multiple visible security features are present and correct for the submitted identity document type.
The security features are accurate and valid.
Quick to Deploy,
Easy to Use
With T5-Verify you can take advantage of significant benefits, including: 
Single or bulk onboarding with your application or ours.
KBA in less than one minute.
Scan driver's licenses, passports, state and national IDs.
Configurable for nearly any type of ID card and geo-fencing for comparing addresses.
Supports multiple biometrics (face, voice, palm, fingerprint, etc.).
Match fingerprints to government sources and selfies to ID card images.
Interface to any verification service, including over 100 identity verification bureaus, and knowledge-based verification (KBV).
Digital vault for uploading documents, electronic signatures, digital contracting, federated identity, and identity ecosystems.
Request a Demo
See how T5-Verify can help your organization automate identity proofing and document verification processes.
Get a Demo