TECH5 USA Inc. Privacy and Cookies Policy
May 8, 2023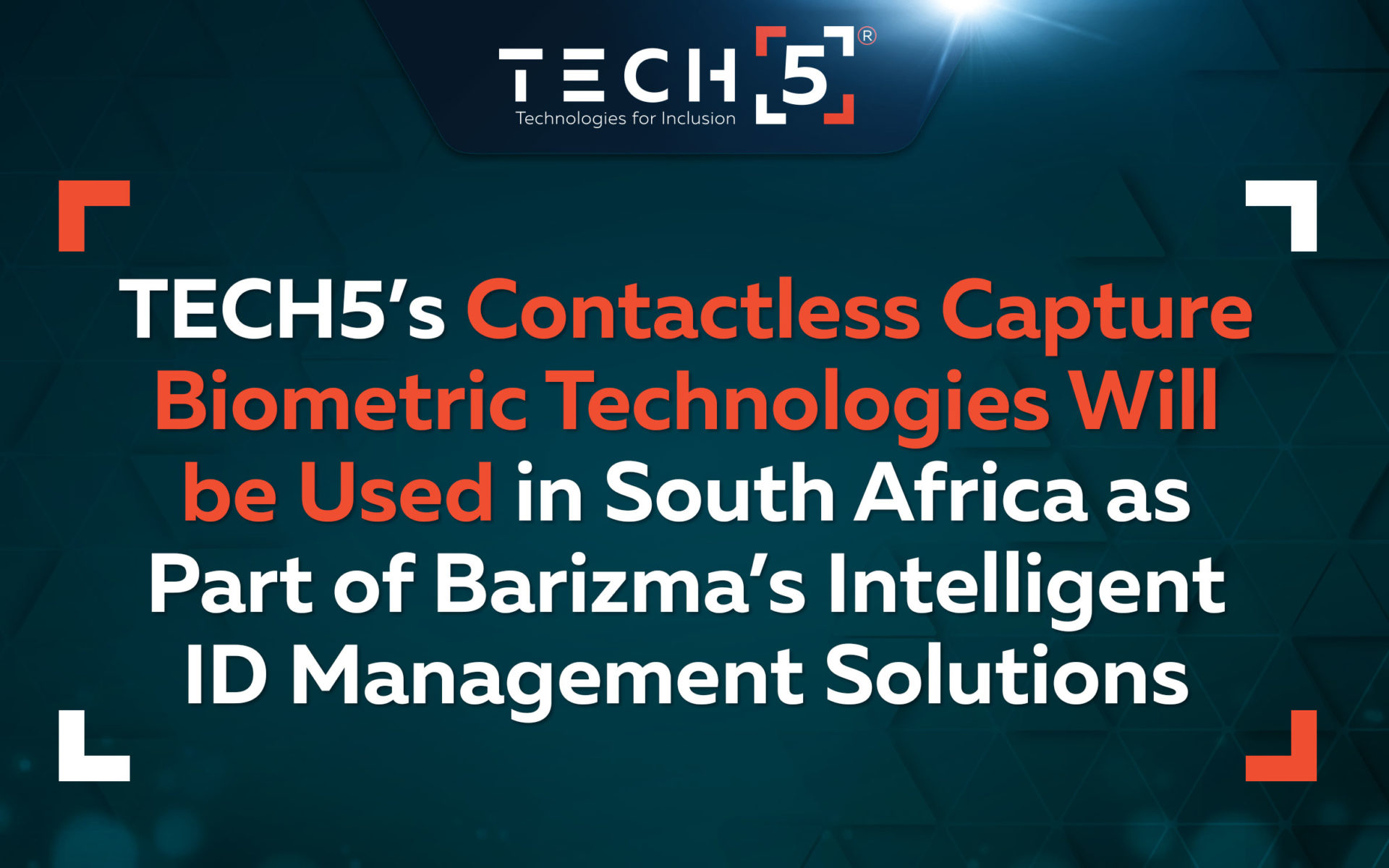 Effective Date: May 2nd, 2023
At TECH5 USA Inc., we are committed to safeguarding your personal data. We have developed a comprehensive Privacy and Cookies Policy that clearly outlines the type of personal data we may collect through our website and how we may use it.
This policy covers the following topics:
Data Controller
Personal Data Collection and Processing
Data Retention
Use of Cookies
Your Rights as a Data Subject
Data Controller
TECH5 USA Inc., headquartered in Michigan, USA, is the Data Controller ("We" / "our" / "us") responsible for all personal data processing. You can contact us regarding data protection concerns and to exercise your rights under the applicable Data Protection Laws as follows:
888 West Big Beaver Road, Suite 200, Troy, Michigan 48084, USA, or via email: dpo@tech5-sa.com
Personal Data Collection and Processing
When you visit our website, get in touch with us through the contact form, send us an email, or subscribe to our newsletter. TECH5 USA Inc. may collect personal data provided by you from various sources, as outlined below:
Email and Contact Form
We collect personal data directly from completed contact forms and/or from information contained in emails. This information may include:
Name and Last Name
Company name and website
Region or Country
Email Address
Phone Number
We presume that you provide such personal data voluntarily, that the data you provide is accurate and up-to-date, and that you consent to its processing. Our legitimate interest in handling your correspondence serves as the legal basis for processing your personal data. By sending such correspondence, you also agree to be contacted by email or phone to address any issues or requests.
Third-party service providers, such as our web hosting provider GoDaddy and our website administrator, may have passive access to your personal data as they cooperate with the Data Controller to provide services.
Newsletter
Our website offers the option to subscribe to the official TECH5 newsletter, which keeps you informed about our latest news, events, products, and services.
To subscribe to the TECH5 newsletter, you must provide an email address at the time of the subscription request. Subscription to the newsletter is voluntary and not a legal obligation. We presume that the data you provide when subscribing to the newsletter is accurate and up-to-date. Your express consent, confirmed by checking an agreement box and subsequently verifying the agreement by clicking on the link in the email sent to your email address immediately after you subscribe, serves as the legal basis for processing your subscription information to receive business updates. By subscribing to the newsletter, you agree to receive TECH5 newsletters via email at no cost.
You may withdraw your consent to receive the TECH5 newsletter at any time by making a written request via email to communications@tech5-sa.com. Additionally, you can automatically unsubscribe by clicking on the "unsubscribe" button in the newsletter or manage your personal information by clicking on the "Update profile" button.
Third-party service providers, such as our web hosting provider GoDaddy, email platform provider, and website administrator, may have passive access to your personal data as they cooperate with the Data Controller to provide services.
Personal data collected automatically may include:
Browser type and version
Operating system used
URL of the previous website visited
IP address (deleted shortly after you conclude your visit to our website)
Geographic location
Visit duration, pages viewed, and website navigation routes
Server request time
TECH5 USA Inc. does not associate this data with any specific individual or link it with other data. Consequently, it is impossible to identify any specific individual. We aggregate and statistically analyze the information to gain insights into where website visitors come from, how long they stay, and what information they typically seek on our website. This information helps us manage and improve our website's content and services.
Our website uses cookies to analyze traffic. You can learn more about the use of cookies in the Cookies Information section.
Data Retention
TECH5 USA Inc. retains all data collected via the website for the duration necessary to fulfill the purposes outlined in this policy, in accordance with applicable legal and regulatory requirements for retention and limitation periods. TECH5 ensures that all data is processed securely and confidentially.
Cookies Information Cookies are small text files assigned ID tags and stored on your computer's browser directory or program data subfolders.
Cookies store information for a limited time, which is anonymous and may include pages visited, time spent on each page, your navigation equipment (operating system, internet browser, screen resolution, etc.), search queries, and IP address to gather approximate geographic information.
For more information about cookies, visit www.allaboutcookies.org
TECH5 USA Inc. uses cookies for technical reasons necessary for optimal website functionality and user convenience. For instance, when you fill out the contact form, you can automatically add your Name and email. However, access to your data is granted only if you fill out the form.
We also use Google Analytics for collecting statistical data related to website usage. This data is fully anonymized and utilized to analyze visitor behavior, helping us understand how people use our website and improve its usability.
Anonymous data about visits is collected to better understand website usage. These cookies may track metrics such as time spent on websites visited. The data is used to analyze how the website is found and which pages are viewed most frequently. This information is combined with data from numerous other users to create an overall picture of website usage, but individual users are never identified personally.
Information about your use of our website, including your IP address, may be transmitted to Google Analytics and stored on servers.
You can opt-out of these cookies by changing your browser settings without affecting your experience when visiting our website. For more information on Google Analytics cookies, visit the official Google Analytics page.
Cookies Management
Most internet browsers automatically allow cookies. However, you can object to the use of cookies by restricting or blocking them in your browser settings. You can also delete cookies already saved in your browser at any time. You can change your decision to block or restrict cookies at any time.
For more information on browser settings, refer to the following guides or the Help menu of your browser:
Google Chrome
Mozilla Firefox
Apple Safari
Microsoft Edge (previously Internet Explorer)
Opera
Please note that some websites may not function properly if you completely disable cookies. However, many third-party cookies can be safely blocked.
Your Rights as a Data Subject
As a data subject, you have the right to access, rectify, delete, limit processing, and request the portability of your data. Address your requests to exercise your rights via email: dpo@tech5-sa.com
The www.tech5-us.ai website contains links to other websites. Our privacy policy applies only to our website. Before clicking on a link to another website, please read their privacy policy.
TECH5 USA Inc. reserves the right to modify this Privacy and Cookies Policy from time to time. We will post a "last modified" date on the Privacy and Cookies Policy to indicate when it was last updated. We recommend that you visit this page regularly to review any changes or updates to our privacy policy.
This policy is effective as of May 2nd, 2023.